Engaged with Robert Kulis, OIC small business customers, and business partners, as part of the GE Beyond initiative.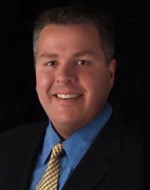 View/Download
Engaged with Rob Kulis, General Manager, Outpatient Imaging Centers, GE Healthcare Technologies, and his team at the University of Michigan, Ann Arbor.


Hosted by Ron Bendersky.

Thanks to Rob for his enthusiastic and passionate efforts.
View/Download
Gave a talk on Experience Innovation and Co-Creation at the GE John F. Welch Technology Centre, Bangalore.






View/Download