Ramaswamy, Venkat. 2005. "Co-Creating Experiences."
TMTC Journal of Management
July:6-14.

View/Download
Ramaswamy, Venkat (2005), "Experience Co-Creation: The New Frontier of IT", Leading Edge Forum Journal.

Thanks to David Moschella and Doug Neal.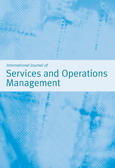 Damien, Paul, Mayuram S. Krishnan, Mary C. Meyer, and Venkatram Ramaswamy (2005), "Software product assessment based on customer inputs: metrics and managerial implications,"
International Journal of Services and Operations Management
, 1, 1, 44-55.
View/Download